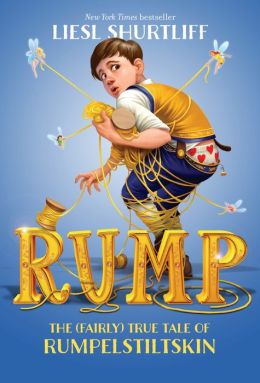 By: Liesl Shurtliff
Genre: Fantasy, Retold fairy tales
Your name is your destiny, what kind of destiny do you get with a name like "Rump"? That is the question our dear friend Rump has always asked himself.  His mother died before she could say what his real name was. So, Rump was left with half a name. Could only half of his brain work because of this? So, off Rump goes with his donkey, "Nothing".  Will Rump find out what his real name is, or live with "Rump"?
Liesl  Shurtliff was born  and raised in Salt Lake  City, Utah. Just like Rump she had the mountains as her playground and was nervous about her name, for one thing, it rhymed with weasel. Second, she could never find it on those personalized key chains you find at gift shops, but now, she wouldn't change it for the world!
I give this book 5 stars because it gives a spin on the brothers Grimm version and has you rooting for the Lillian. Gives you a whole new view on a fairy tale that is known and loved. Heroes shmeros! Leave some room for villains! Never judge a book by its cover (especially this one).
F Shu
A.T. Dolan